Services
On a journey to create
healthier lives
Nephrology
This department provides care for any disease related to the kidneys. We have physicians who understand the patients who need long term care and are on dialysis. Our specialists have a broad experience with and a comprehensive knowledge of the treatments and their ill effects.
What is Chronic Kidney Disease (CKD)?
CKD has mostly no symptoms and can be diagnosed by a blood test. It can't be cured completely but treatment can help.
Chronic kidney disease includes conditions that damage your kidneys and decrease their ability to keep you healthy. If kidney disease gets worse, wastes can build to high levels in your blood and make you feel sick. You may develop complications like high blood pressure, anemia (low blood count), weak bones, poor nutritional health and nerve damage.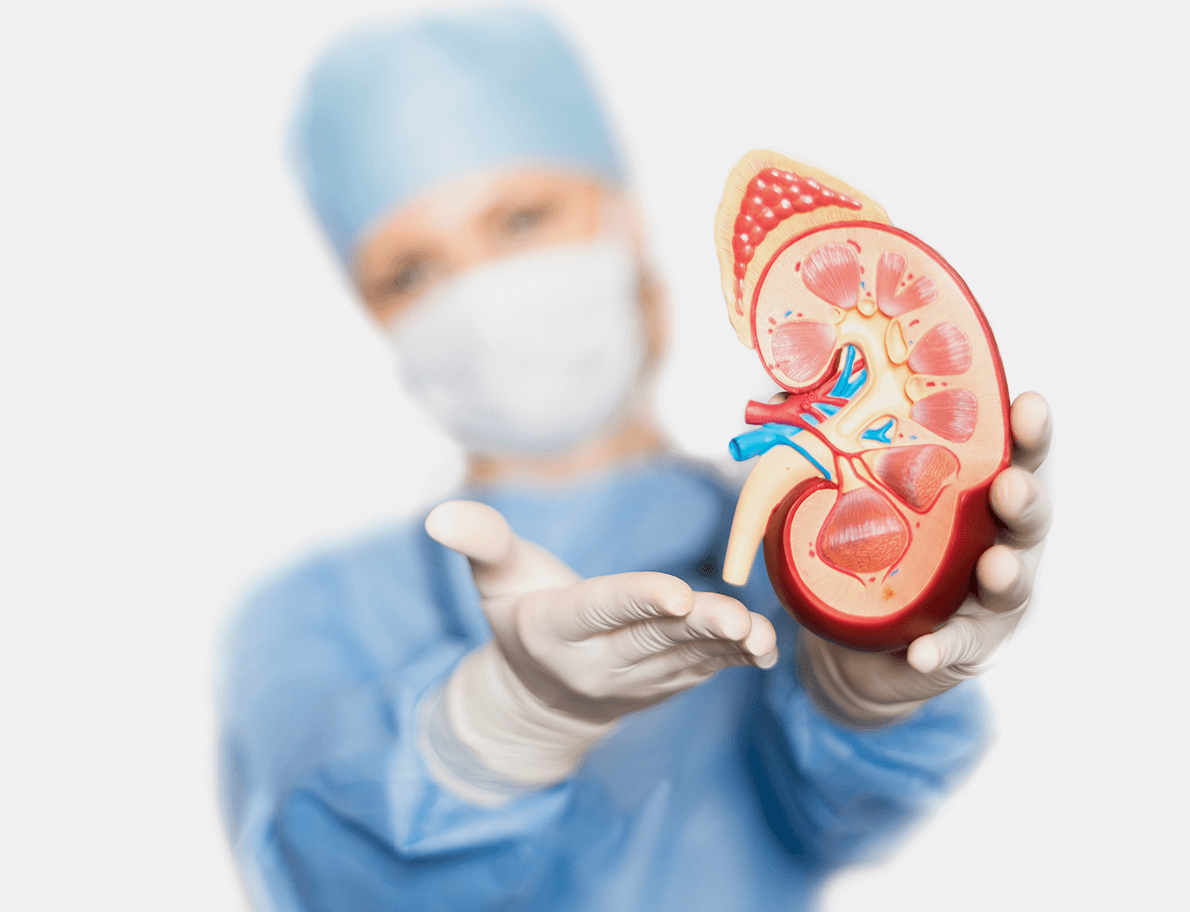 What are the causes of CKD?
Some of the common causes are
Diabetes Mellitus
High Blood Pressure
Hereditary Kidney Diseases
Inflammation/Infection of Kidneys
What are the symptoms?
Early stages may be without any symptoms. With increase in the accumulated wastes and water, symptoms may develop such as:
Swelling of legs or face
Increased urination at night
Blood in the urine
Loss of Appetite/Vomiting
Breathlessness and Tiredness
Services
Renal Failure Management
Haemo Dialysis
Kidney Biopsy
Our Performance

12575
Cardiology

11565
Orthopedics

1580
Cancer

19990
Surgery Department

9225
Mother & Child Care